August 9th -14th 2023
It is with great pleasure that we welcome you to our Annual Mussel Bed Soiree. For 37 years our festival has been a great source of pride for the community and region. We've seen many changes, but it remains the perfect opportunity to reconnect with old friends and make new ones.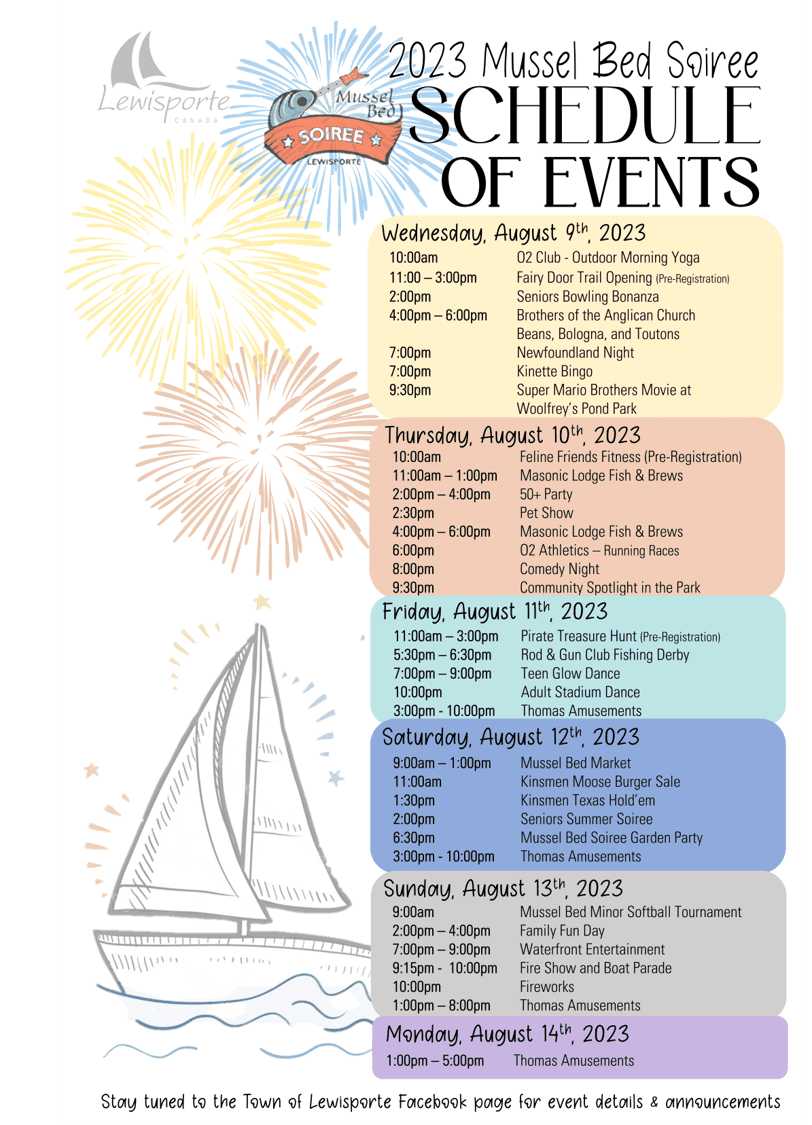 The organizing committee has been working very hard to ensure that everyone feels welcome and will have an enjoyable experience throughout the many events being offered. Our main priority is to provide quality entertainment and events, in a safe and comfortable environment. We welcome your comments and suggestions to improve our future festivals. Please send comments or photos to specialevents@lewisporte.ca
Thank you to the many volunteers and the business community for your continued support. Without it, this festival would not be possible.
We hope you have a safe and enjoyable experience at our Soiree and that you take the opportunity to discover and explore our beautiful town. Hope to see you back soon!